Tracie
Did you know there are toxins all around us these days? Yes, unfortunately, it is true! Many common, popular products are laden with cancer-causing, hormone-disrupting ingredients. Synthetic lab, and man-made chemicals that should have never been put into our foods and everyday store-bought products; i.e., shampoo/conditioner, lotions, makeup, foods, beverages, hair dye, nail polish, the list goes on and on. If you have never paid much attention to the ingredient list on the back of the products you purchase…. now is the time! Cancer rates have only increased despite millions given to research; people are sicker in general. It is time to wake up and detoxify your body and life!
Sadly, so many label beneficial plants "weeds" and spray everything with pesticides. These pesticides have done incredible damage, not only to the amazing pollinators working hard to do their job, but also poison the soil and food we eat! Go ahead and read the back of that Monsanto (or any other brand) pesticide/insecticide you bought and see if it seems safe for consumption?! This is just one area that has affected the world, some countries may be better than others, but the US apparently cared way more about green "weed" free lawns than health.
"The secrets are in the plants. To elicit them, you have to love them enough."

~

George Washington Carver
In this article, I am going to just focus on herbs that can detoxify and heal the body. No doubt we all need this and trust me your body will thank you! These beautiful plants were put here for a purpose, and they have natural chemical properties that actually help our entire system in so many ways. However, for an eye-opening and alarming trip down ingredient lane with popular products and to help you stay away and detox your life moving forward, be sure to read this!
Top 3 Detoxifying Herbs:


1. Dandelion~
Everyone should be drinking dandelion herbal tea! It is great for detoxification and cleanses the blood and liver.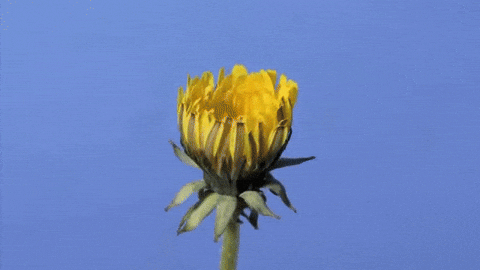 One of the most underutilized and misunderstood herbs. True lack of knowledge and ignorance has caused this lovely plant to be minimized to a "weed" and sprayed fervently in yards! It is a shame, not only do they give us happy yellow flowers later turning into the iconic wish sending petals afloat, but they are also very healthy for us. Everyone should be drinking dandelion herbal tea! It is great for detoxification and cleanses the blood and liver. See my bio for a personal story on this!
Key benefits:
Powerful diuretic- which helps eliminate toxins and improve liver and kidney health

Weight Loss

Rich in antioxidants- including flavonoids, phenolic compounds, and sesquiterpenes can all help the body eliminate free radicals

Minimizes oxidative stress- which decreases risk of chronic illness and cancer

Great for bone health- contains essential minerals, calcium, zinc, iron, and magnesium, all of which are needed by the body to create strong bones and prevent the onset of osteoporosis

Increases circulation- the iron in dandelion aids in circulation and red blood cell production

Balances blood sugar levels

Improves digestion by causing a release of extra bile- can also help bloating and cramping

Reduces Inflammation

Prevents urinary tract infections
2. Red Clover~
This perennial wonder is very nourishing and restorative, while also gently detoxifying the system. It belongs to the pea family and farmers would often use it as a cover crop to fix nitrogen in the soil. Rich in phytosterols, antioxidants, and anti-inflammatory compounds which all aid in good health.
Key benefits:
Detoxifies the body- due to the natural diuretic properties, red clover rids the body of excess water, toxins, and even fat

Reduces hypertension- reduces tension in the blood vessels and arteries, which decreases blood pressure levels

High in Vitamin C- include the greens of the plant and boost your vit. C levels, great for the immune system

High in antioxidants and antiviral properties- helps in preventing infection

Great for women- eases menstruation, balances hormones, reduces breast pain

Lowers cholesterol

Increases blood circulation- due to the coumarins found in red clover
3. Milk Thistle~
One of the first herb/herbal teas that started my journey. I am so thankful for this herb and being led to it! It began the process of herbal healing of my liver, gallbladder, and body overall (along with dandelion). High concentration of silymarin and power-packed seeds of organic nutrition, keep this plant highly praised.
Key Benefits:
Protects the liver- detoxifies and heals the liver from damage caused by alcohol, cirrhosis, fatty liver, and hepatitis

Regulates insulin levels- helps manage diabetes with the combination of antioxidants and silybin properties

Heart health- contains high levels of omega-3s, improves heart health, balances cholesterol levels which can prevent atherosclerosis.

Anticancer- has inhibitory effects on the growth of cancer cells and tumors, helps prevent prostate, breast, and liver cancer

Prevents gallstones- purifies the blood and helps improve gallbladder function

Promotes weight loss

Decreases inflammation- due to the rich antioxidant levels

Bone health- helps prevent bone loss due to estrogen and prevents the risk of osteoporosis

Helpful in asthma due to anti-inflammatory properties

Immune health- boosts immunity and fights oxidative stress and infections

Anti-fungal properties- neutralizes certain fungal infections, traditional remedy for mushroom poisoning

Slows onset of dementia/Alzheimer's
Two of my favorite tea brands are Traditional Medicinals and Celebration Herbals, but any trusted organic tea brand will work. You can indeed improve and change your health. These three herbs are a great way to start!
*This is for general information purposes only and is meant for those interested in natural alternatives and healthy living. This is not a substitute for professional medical advice. If taking medications and dealing with medical conditions, consult a naturopathic physician before adding any herbal remedies, as some can interfere with how certain meds work.
Sources: